Home » Daily Life
Quality and Cost of Life in the US versus Canada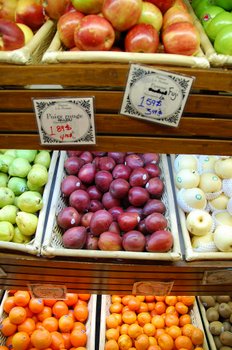 Is it chea­per to live in the U.S. or Cana­da ? And which coun­try offers a bet­ter qua­li­ty of life ?
A recent Inves­to­pia post, U.S. Or Cana­da : Which Coun­try Is Best To Call Home ?, consi­de­red a varie­ty of fac­tors, inclu­ding ave­rage sala­ries, cost of food and other dai­ly life items, health care, post-secon­da­ry edu­ca­tion, and paren­tal leave.
While the ana­ly­sis was per­haps over­sim­pli­fied, the conclu­sions were :
Ave­rage sala­ries are simi­lar in the two countries.
Gene­ral cost of living is somew­hat higher in Cana­da. Food costs, in par­ti­cu­lar, are higher in Canada.
Cost of post-secon­da­ry edu­ca­tion is much lower in Cana­da.
Cost of health care is much higher in the U.S., and health insu­rance is not uni­ver­sal­ly available.
Cana­da has much more gene­rous social ser­vices, inclu­ding its paren­tal leave policy.
The sum­ma­ry ? In the long run, fami­lies will fare bet­ter in Cana­da, because of the lower health and edu­ca­tion costs and more libe­ral social policies.
What do you think ? Are there other impor­tant fac­tors to consi­der in asses­sing cost and qua­li­ty of life ?
If you've moved bet­ween the U.S. and Cana­da, please leave a com­ment and share your experience.
Que­bec City gro­ce­ry pho­to by LWY (fli­ckr)