Home » Featured, Housing, Jobs, & Money
Canada's top employers for new immigrants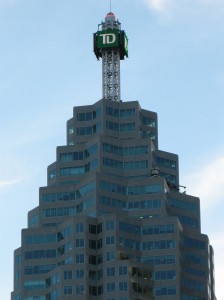 New to Canada and look­ing for work?
Check out Mediacorp Canada's list of the 2010 Best Employers for New Canadians.
Among the indus­tries well-rep­re­sent­ed on this "best employ­ers" list are bank­ing and finan­cial ser­vices, health care, and energy/​utilities.
Banking and finan­cial services:
BMO Financial Group
Business Development Bank of Canada
Canadian Imperial Bank of Commerce
Deloitte & Touche LLP
Export Development Canada
KPMG LLP
Manulife Financial Corporation
Maple Trade Finance Inc.
TD Bank Financial Group
Health care:
McGill University Health Centre
Mount Sinai Hospital
Providence Health Care
Saskatoon Health Region
St. Michael's Hospital
Vancouver Coastal Health Authority
Energy/​utilities:
BC Hydro
Energy Resources Conservation Board
Enermodal Engineering Ltd.
EPCOR Utilities Inc.
SaskEnergy Incorporated
Syncrude Canada Ltd.
TransCanada Corporation
How did these com­pa­nies qual­i­fy as the best places for new immi­grants to work? The sur­vey con­sid­ered the fol­low­ing factors:
The com­pa­ny offers pro­grams to assist employ­ees who are recent immi­grants to Canada.
They have tak­en steps to reduce employ­ment bar­ri­ers for recent immi­grants, such as by rec­og­niz­ing for­eign edu­ca­tion­al cre­den­tials and experience.
They assist new employ­ees who have for­eign pro­fes­sion­al or edu­ca­tion­al cre­den­tials in get­ting these qual­i­fi­ca­tions for­mal­ly rec­og­nized in Canada.
They offer "onboard­ing" pro­grams, such as inter­nal coach­ing or men­tor­ing, to help new employ­ees who are recent immi­grants under­stand the Canadian workplace.
Managers and employ­ees receive train­ing in cross-cul­tur­al issues or inclu­sive­ness to help cre­ate a wel­com­ing and pro­duc­tive envi­ron­ment for employ­ees who are recent immigrants.
Get the com­plete list of com­pa­nies from the 2010 Best Employers for New Canadians.
And for more "best employ­er" lists, see Canada's Top Employers, Canada's Top 25 Family-friend­ly Employers, and British Columbia's Top 100 Companies.

Photo ©Carolyn B. Heller